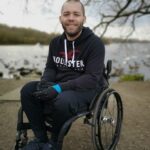 Jim Orr
Chairman
Jim Served in the Army with the 1st Battalion Queens Lancashire Regiment where he served for 4 years before leaving and commencing a career with Royal Mail. In 2018 he was injured in a motorbike RTC on the Isle of Man visiting the TT races. Despite this life changing event he has rebuilt his life including returning to work. Jim received peer advice and support which he describes as "lifesaving". Jim is excited to take up post as Chairman of the Trustees and is proud to be giving back by supporting Peer Advice Services UK.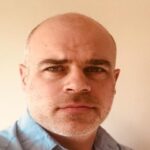 Adam Joslin
Trustee
Adam currently works in the data & technology sector and in addition to his day job, also leads the Mental Health Employee Resource group for the business. Through his previous military career in the Royal Air Force he has been exposed to the life changing effects of a spinal cord injury suffered by friends and former colleagues. This personal connection gives him dedication to the charity's work and mission; he is proud to be a trustee of Peer Advice Services UK.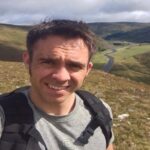 Jamie White
Trustee
Jay served in the Royal Marines and upon leaving retrained as a physiotherapist. He has worked across the NHS and in recent years moved to working with the MOD rehabilitating injured service personnel. Jay has amassed a wealth of clinical experience ranging from specialist courses on spinal cord injury to an MSC. He has rehabilitated spinal cord injured patients and also witnessed the benefits of peer advice and support. Jay did not hesitate in taking the opportunity to be a trustee of Peer Advice Services UK and looks forward to supporting the charity in it's mission.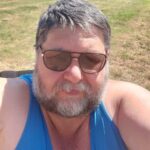 Rob Bromage
Trustee
Rob had a truck accident in 1987 where he sustained a spinal cord injury that left him paraplegic. He went to the Midland Centre for Spinal Cord Injury Oswestry and has led an independent life after injury. Rob has witnessed and also personally received peer advice and support. He welcomed the opportunity to become a trustee of Peer Advice Services UK and to help others who sustain an SCI get the same support that he had.